Adobe Sign: Rich Interactive sales play assets
Hi Ed
Here are the assets for the Adobe Sign sales play.
I think they have come out really well. I hope you like them.
Once you have reviewed them we can set up a meeting to present the portfolio to you and the team, and share our thoughts.
I'll call you early next week to set up a date.
Regards
Chris and the team.
Simple, yet versatile
Sending client contracts
Recording contractor hours
Enabling tighter processes
Easily affordable
Adding checkboxes in Adobe Sign
Using Adobe Sign in Microsoft Teams
Join Daryl Stickley, Marie Nayaka and James Southgate as they talk about the benefits of Adobe Sign within their business.
Click to play: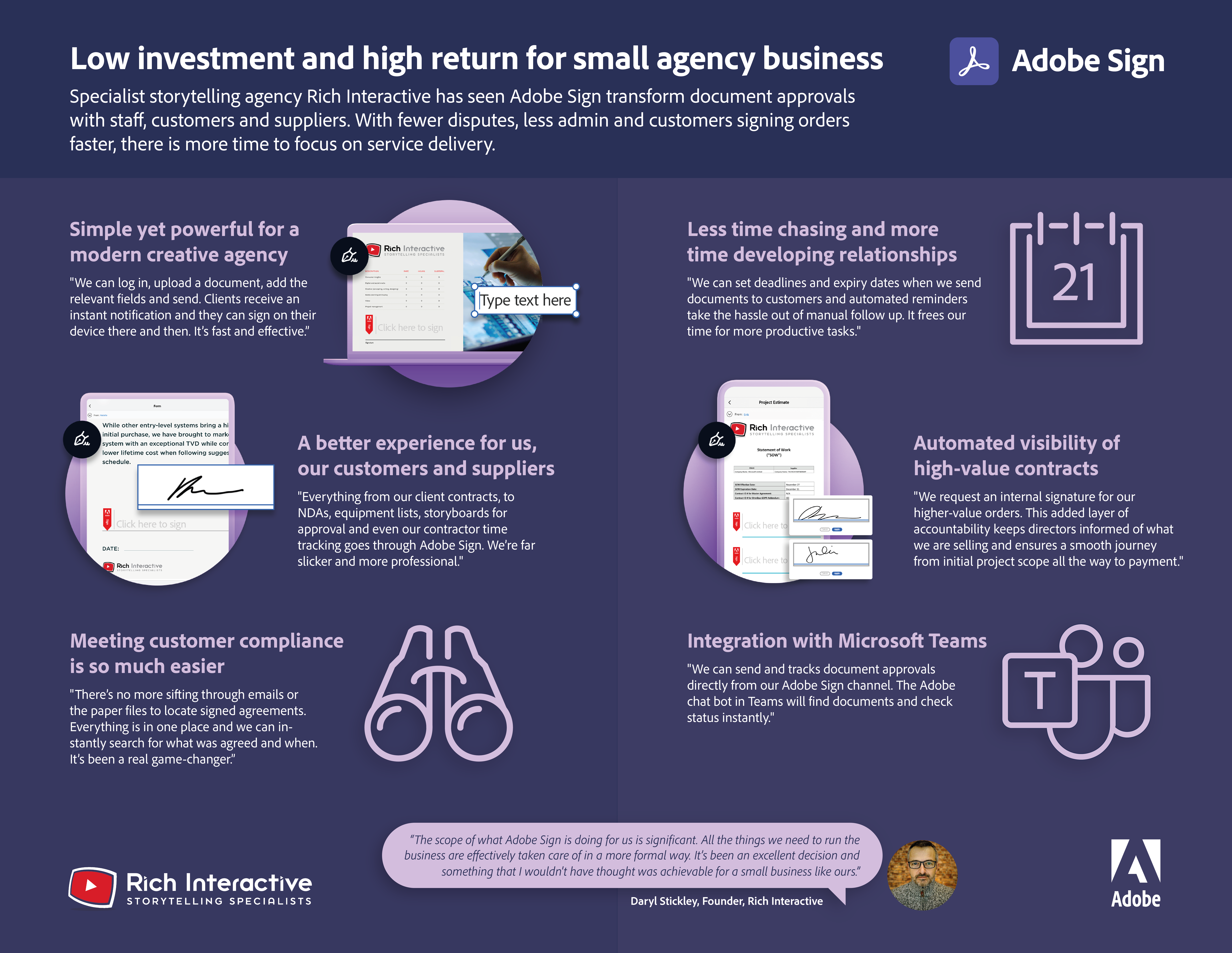 Animated infographic
Internal summary of assets for Sellers